Discover our trawler in Pornic !
Our trawler : Le Condor IV
The sea is not only a place of leisure, it is also a workplace for various people : sailors, fishermen and oyster farmers .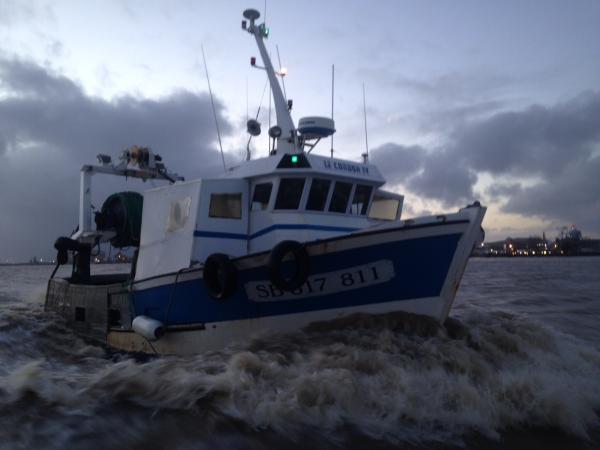 From the New port of Noëveillard in Pornic you will see many trawlers as our Condor IV, leaving to pick fresh fish off our coasts.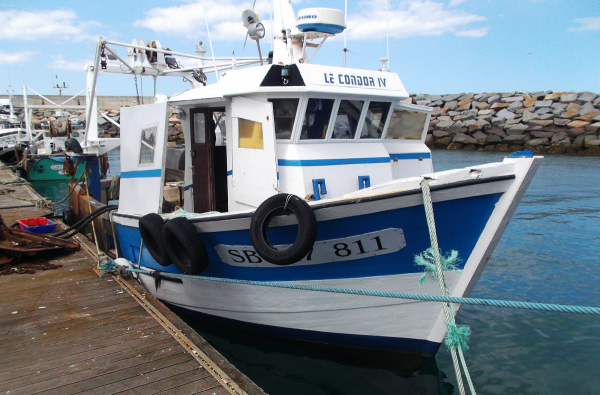 On Le Condor IV, we use the most common fishing method in France : the trawling. Trawling is a method of fishing that involves actively dragging or pulling a trawl through the water behind one or more trawlers. Trawls are fishing nets that are pulled along the bottom of the sea or in midwater at a specified depth ( see below " what happens during trawling ? ). The trawl is dragged by cables. A combined system of signs, chains and floats keeps the fishing net open and adjust the shape and depth of the trawl. Trawl can be dragged in midwater ( pelagic trawl ) or on the bottom ( bottom trawl ) as in the case of the Condor IV.
We bought Le Condor IV recently after the sinking of our first trawler : Hermione. But she has already sailed many years off Britany, where she was "born" in 1989.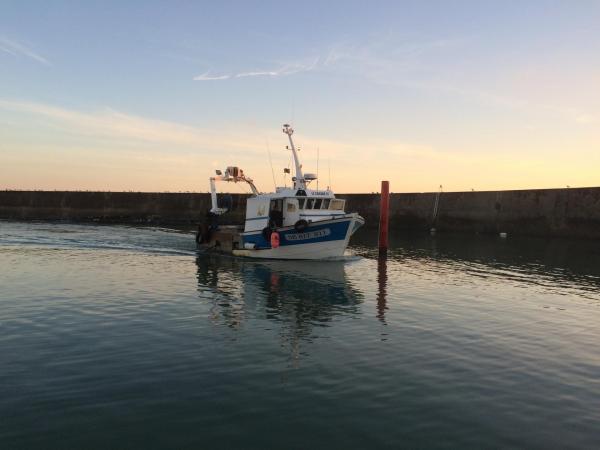 What happens during trawling ?
A fishing tide has a variable duration, usually 12 hours, but it can extend up to 24 in high season.
The boat first sail to the chosen fishing spot.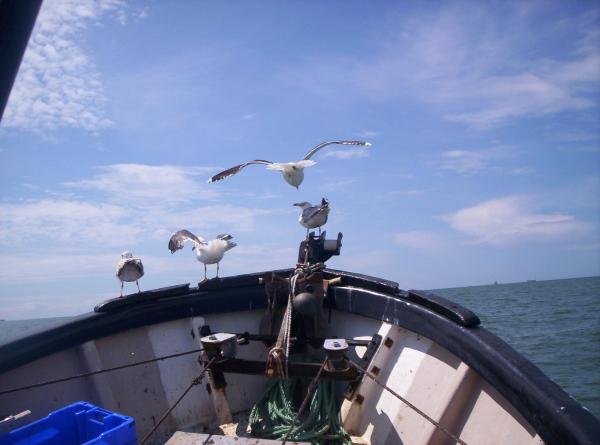 Once in the right place, the bottom of the trawl is closed and the pocket thus created is immersed in the water.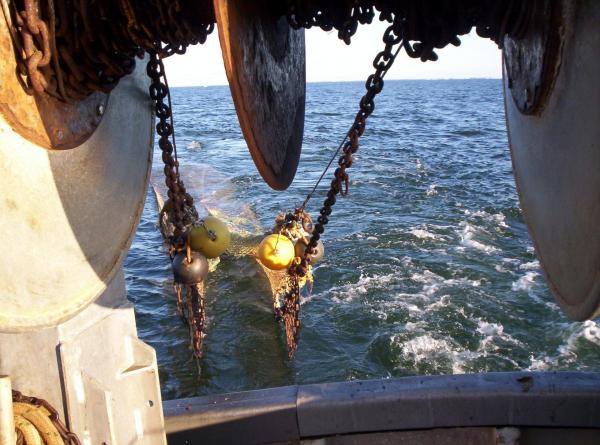 After being dragged for 1:30hours (on average), the trawl is raised up and the pocket is opened onto the deck. The fisherman can then select the best fishes and keep only the one of interest. Others fishes/marine species come back to the water.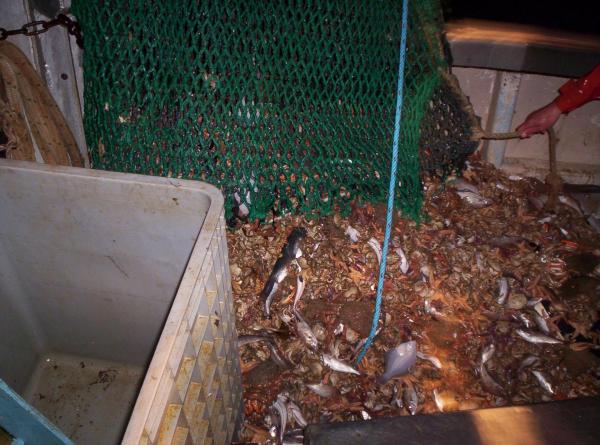 On the deck, fishes are sorted by species and size on different tray and then kept in cool place in the hull before being taken on our stall a few hours after returning to the port.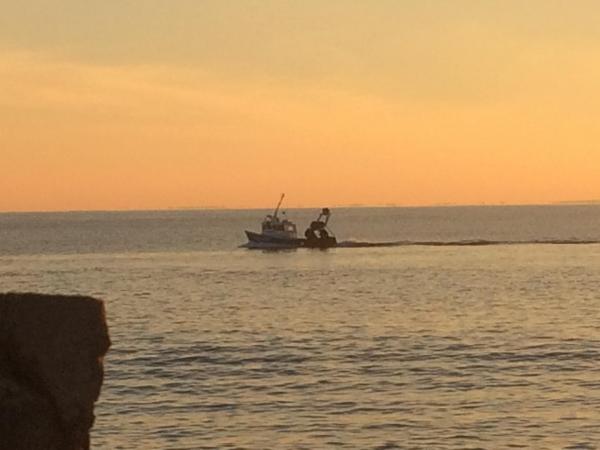 Reminder: The weather conditions strongly influence the fishing activity. As we only offer fresh fish, the sale can be canceled if the boat could not get out in case of bad weather. The species present on the stall may also vary from week to week, but it's also a perfect opportunity to discover new dishes!